How healthy are your bones?
Normal adult skeleton consist of 206-208 bones and in women, skeleton represents ~ 16%, in men ~ 18% of weight. Human body begins to form bone mass in childhood reaching maximum bone density at the age of twenty five-thirty years. After that bone mass starts to decrease. At age of 60-70 years, on average, women bone mass decreases by 0.5 percent (often even more) which is the time when greatest risk for osteoporosis or fragile bones occurs. In the world, the latest findings on reducing the risk of osteoporosis include 3 things: regular physical activity and sports, sunbathing (without protective creams) and adequate intake of calcium and vitamin D.
In the early years of bone development, it is very important to have diet rich in essential nutrients for bone growth. It should be noted here that dietary intake surveys show that, for example, women consume half of the recommended amount of calcium and other bone nutrients for optimal bone health. This deficiency is very often found in teens who often eat incorrectly, although it is the teens' young bones that absorb nutrients at a rate nearly twice that of adults.
As the years go, healthy bone mass and density become an important factor in general health and quality of life. Scientists say that adequate amounts of calcium and vitamin D used throughout their lives can significantly reduce the risk of osteoporosis. The development of strong bones as a person grow and maintaining of bone weight and density as he ages is critical to health.
It should be remembered that our daily eating habits can contribute to or hinder the absorption of calcium. For example, black and green tea, as well as any type of coffee, promotes calcium leaching from our organism.
doTerra Bone Nutrient Essential Complex is a bone-health complex containing all essential elements for bone health in a bioavailable format. Vitamins C, D, calcium, magnesium, biotin (vitamin B7 is a coenzyme for carbohydrate, fatty acid and amino acid metabolism. Biotin is also referred to as vitamin H or coenzyme R), copper, manganese, boron. Copper is a relatively minor trace element, but it has a significant impact on bone strength. Boron, on the other hand, is active in the metabolism processes that occur in bone tissues. For more information see the product description.
I encourage you to think about your own and children's bone health already today!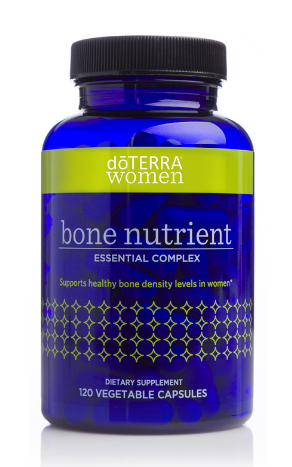 640 comments
- How healthy are your bones?
Ann Finard - July 9, 2020 at 12:31 am
Herpes is a sexually transmitted virus that primarily infects the mouth and the genitals. It is transmitted by bodily fluids – penetration isn't required for transmission, oral-oral or oral-genital contact will suffice.I WAS ONCE HERPES SIMPLEX VIRUS patient, I have HSV-I genitally and I'm one of the rare cases where I was infected by sexual contact. The person who infected me was unaware that he had it, and he tested negative on a blood test (he probably got it from his mother at birth and never had an outbreak in his life).I'm sure I have HSV-I (they did a culture of the fluid from the sores i had during my initial outbreak). So it is possible to contract HSV-I by asymptomatic asexual contact, so please people talk about this and prevent anyone else from getting it, I'm kind of going through something. Four years ago my love and I both had an OB and when I got the blood work done it came back negative. We were happy in the relationship so I learned to accept it and never really bothered to get tested again. Now, that we broke up I decided to get tested again. I came back negative for both HSV-1 and HSV-2 (got the news!) and have not had an OB since the initial one four years ago. My X on the other hand has had a few small outbreaks and never came back positive for HSV-1.Only the help of Dr Afrid where able to help me out with is Root and Herbs, if you are having any type of this disease or infection like HIV,CANCER OR ANY disease kindly email doctor Afrid for cure:(
[email protected]
) or Whatsapp him on +2349057260738.
Leave a reply